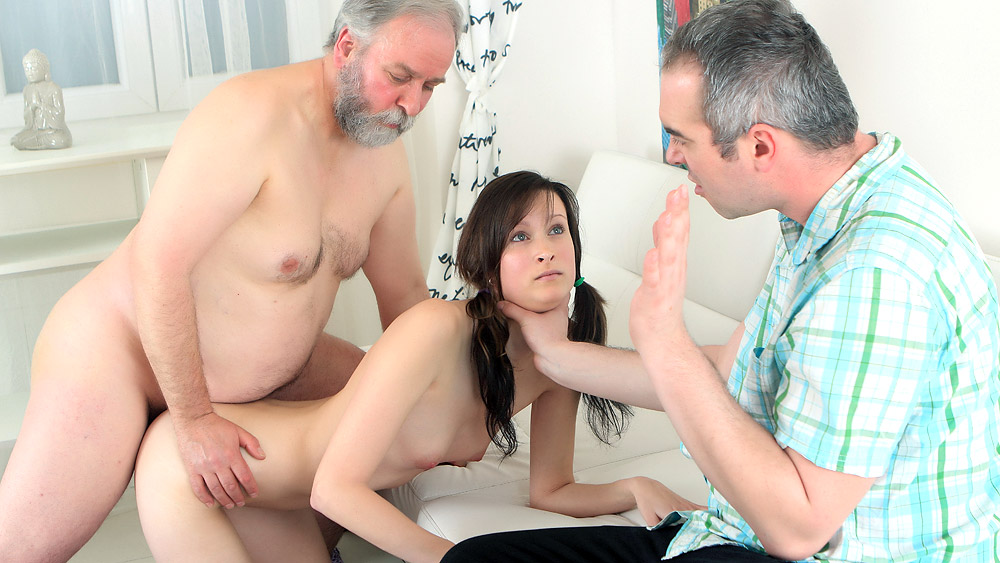 Length: 40:22

When you see a cute little brunette like this babe and you're a mature man, what options are open and available to you? Jenya here is a cute little whore with a killer body that loves Jurassic cock. Sit back and watch what happens when this older man cracks onto her and ends up balls deep in that sweet, barely legal snatch. He can't believe his luck and makes sure to pleasure Jenya until she's practically gushing with erotic bliss. He sure knows a thing or two about pleasing sweet teen treasures like Jenya.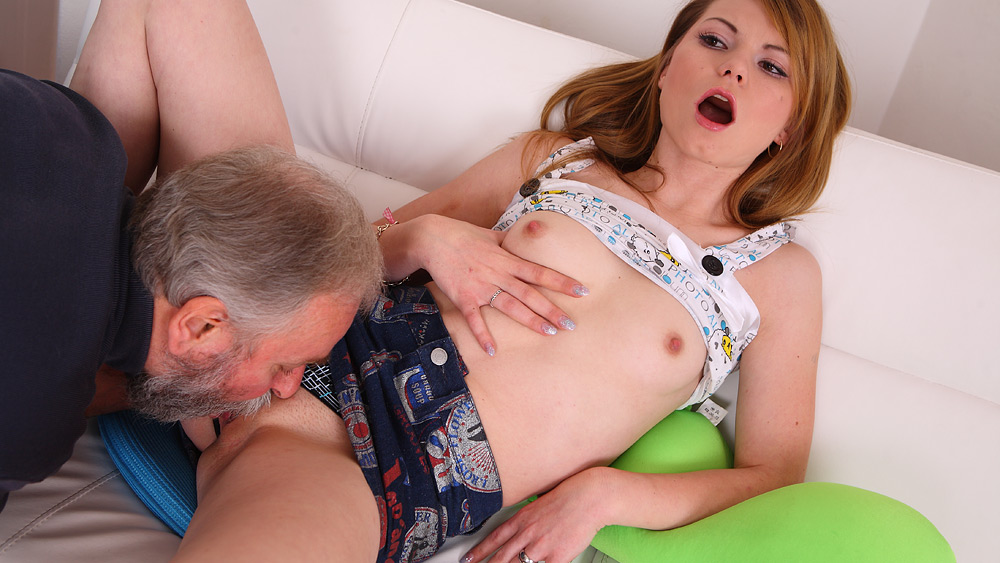 Length: 35:35

Sveta site waiting for her older lover to arrive. As he arrives, he takes off her top to suck her young and perky tits. He lifts her skirt and licks her young and shaved pussy until she moans in delight. Sveta wants his cock and kneels down to give her older lover a sensual blowjob. He wants to fuck her now and spreads her legs wide open and fucks young Sveta in many different positions. He has Sveta from the side, her riding his cock and finally in a deep doggie style session. He slams his cock inside Sveta's pussy and she finishes by kneeling down and having his cum all over her mouth and tits.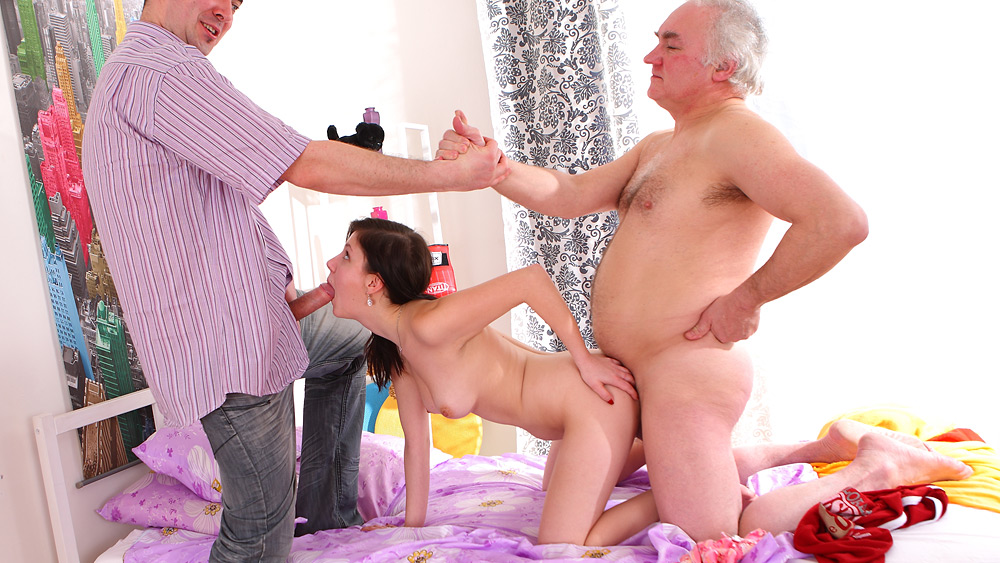 Length: 43:48

Alena and her sexy lover are in bed and her man tells her of his older friend. He wants him to have sex with her. Alena is a young and sexy woman and is in bed with her young lover. He tells her about his older friend, and wants her to fuck him. The older friend climbs into bed with her and begins to suck and lick her young breasts. She loves his older tongue on his body. He then moves to spread her young legs open and lick and eat out her wet and pulsing pussy. He fucks her deeply and thrusts his older cock in her young pussy. Alena then has both of her lovers fuck her at the same time in a sexy threesome. They both finish by cumming all over Alena's sexy face and body.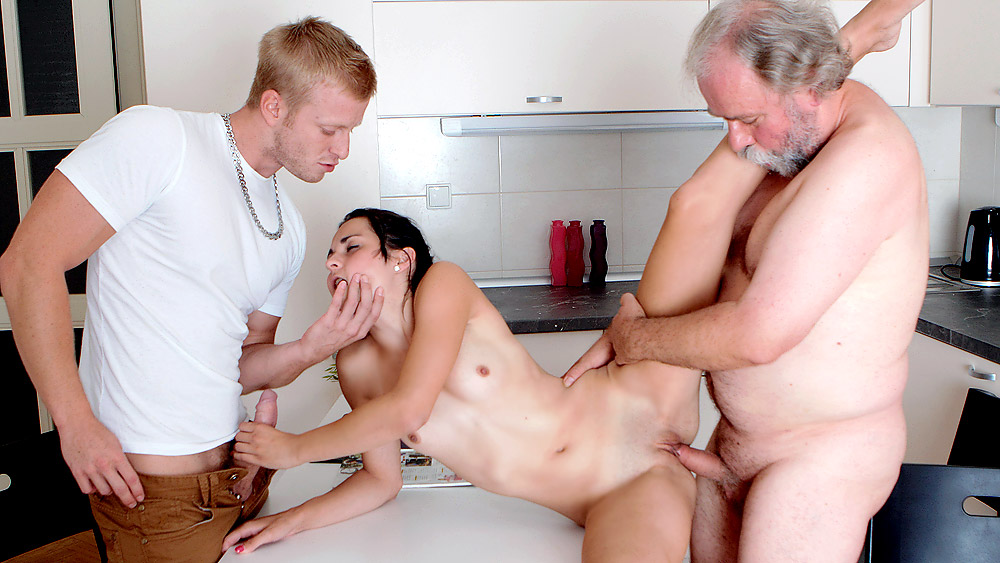 Length: 44:37

Lora is a sexy young brunette who shares time with her man at the table. He invites his older friend over and he undresses her right away. He starts to kiss and suck her breasts and then moves into licking and eating her pussy. Her young pussy is licked deeply, and then gets on all fours to give a blowjob. She engulfs his older cock and gives a great blowjob. He then puts her on the table and fucks her tight younger pussy hard. She has her man join in and gives him a blowjob while being fucked by her older man. A threesome for sure.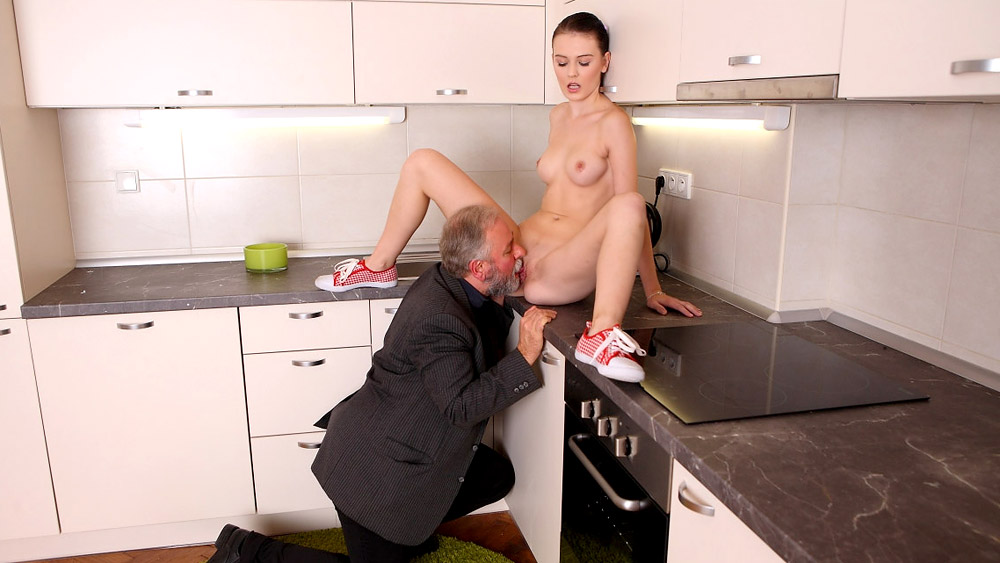 Length: 33:30

Katia is sitting in her kitchen all alone when her older male friend enters and wants her sexually. He slides off Katia's top and exposes her breasts. He licks her tits and she enjoys this. The skirt slides off and her older male friend begins to lick her pussy madly and get her wet. He spreads Katia's legs wide open and licks every part of her pussy. Katia kneels to give him a blowjob and sucks his cock like a star. He wants inside her and fucks Katia from multiple angles feeling his hard cock deep inside her wet pussy. She kneels and takes her older male friends cum all over her tits and face.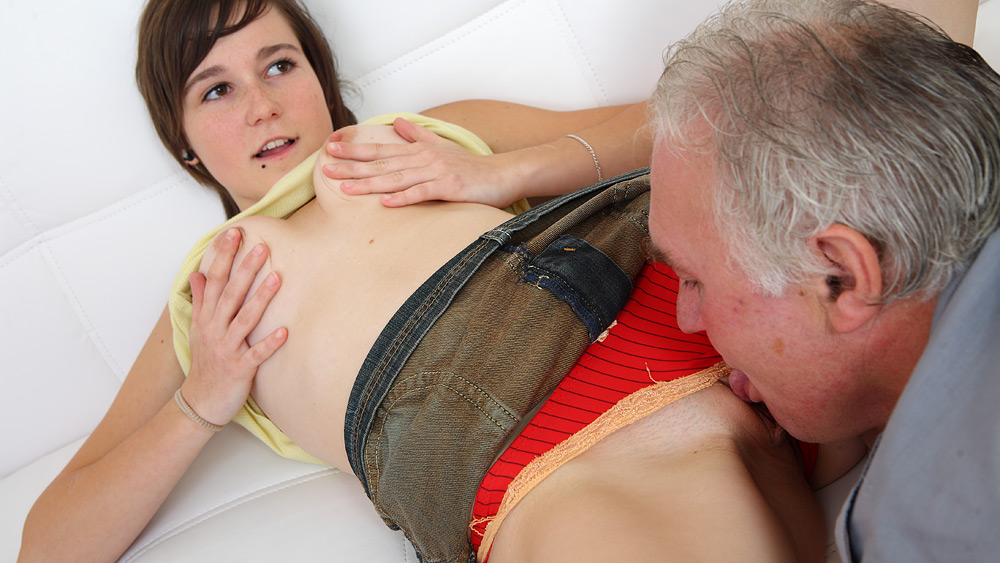 Length: 37:29

Inna is one of those girls who thinks she does her boyfriend proud in the bedroom, and in many cases it's true. However, it's not until she meets an older guy who shows her how to have sex properly and please her man to the max that she realises just how terrible she was! This old guy really goes to town on her and helps her understand just where to touch, suck and how to fuck!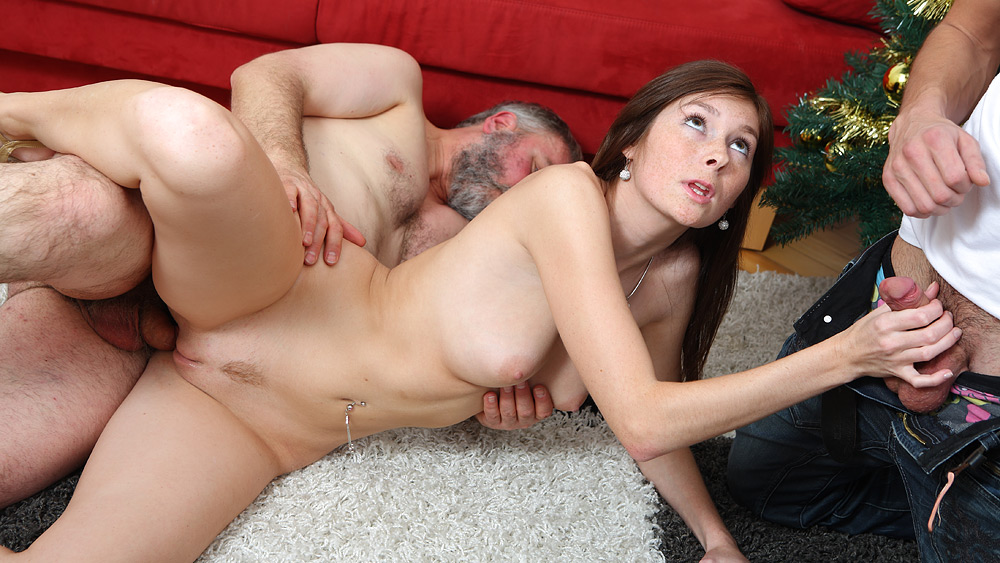 Length: 30:56

When this young man leaves his girlfriend alone with this old guy he has no idea that the filthy, lecherous old fucker intends to get his cock out and make advances on the girl. However, when he is left alone the old dude certainly gets a welcome reaction from this young woman. She loves him licking her pussy and just as he gets her on the floor fucking her nice and hard her boyfriend comes back and ends up joining in for Christ's sake!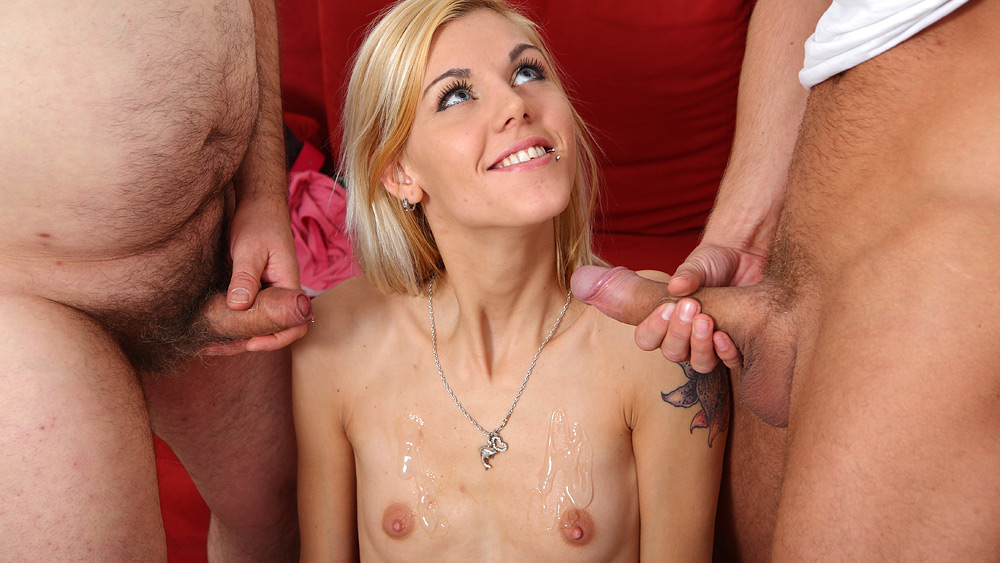 Length: 42:23

The dirty old, bearded bastard is at it again, only this time it's a beautiful young blonde babe called Lola. She is a very impressionable girl, so when her boyfriend leaves the room for some out of the blue phone call that can't possibly be missed, the old bastard gets his claws into the young flesh of the lovely Lola. Lola really begins to enjoy herself as this dirty old fella starts to get his cock in her mouth and she begins sucking. It turns out that Lola had always had a thing for the older guys anyway! Lucky old bastard!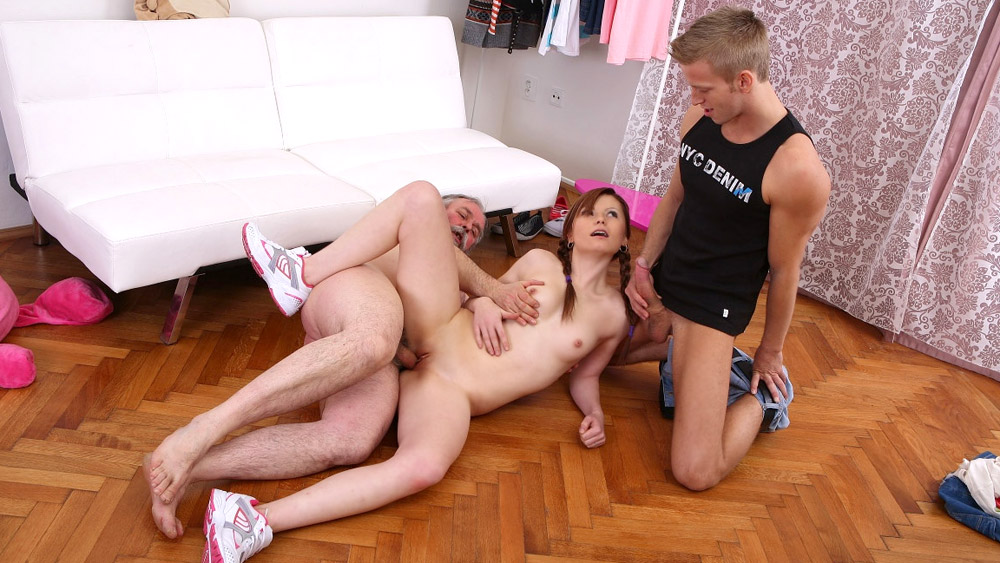 Length: 41:22

Miriam and her boyfriend have no idea what's going to happen when they meet this randy old sod. The old guy has the idea that he wants to fuck Miriam nice and hard as soon as he meets her however, and before long he gets the opportunity to do so. It begins, as it mostly does in Old Goes Young, with the boyfriend getting a phone call on his mobile and unexpectedly having to leave the room for a period of time. This is the old guy's chance. He makes his move and before she knows what is going on Miriam is being seduced by this randy old git. He begins by sucking her pert little tits and then before long he has his cock in her mouth. Then it gets even better!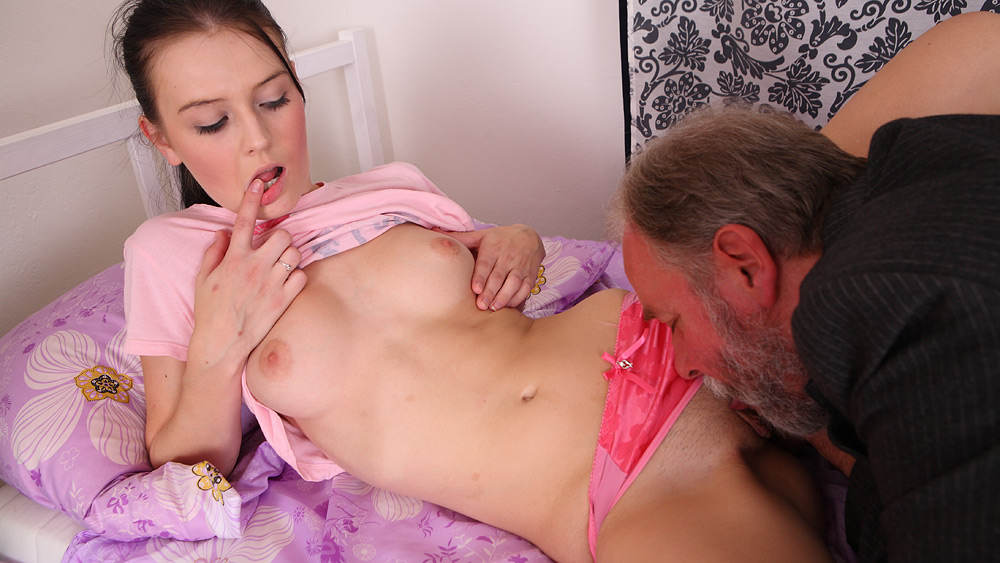 Length: 40:19

Katia is lying down relaxing as her man and an older guest enter her bedroom. Katia's man has his older friend have sex with her today. He lifts her pink top and begins to suck her breasts and nipples. He lifts off her panties and licks her pussy and makes it very wet. She goes to her knees and begins to suck his older cock. He wants Katia and thrusts inside her and fills her with his hard cock. Katia has enough of him, but her man wants more. She takes her older man's cum all over her face and tits and is filled with both older and younger men cum today.